Henry's Infection Prevention packets to help engage the family!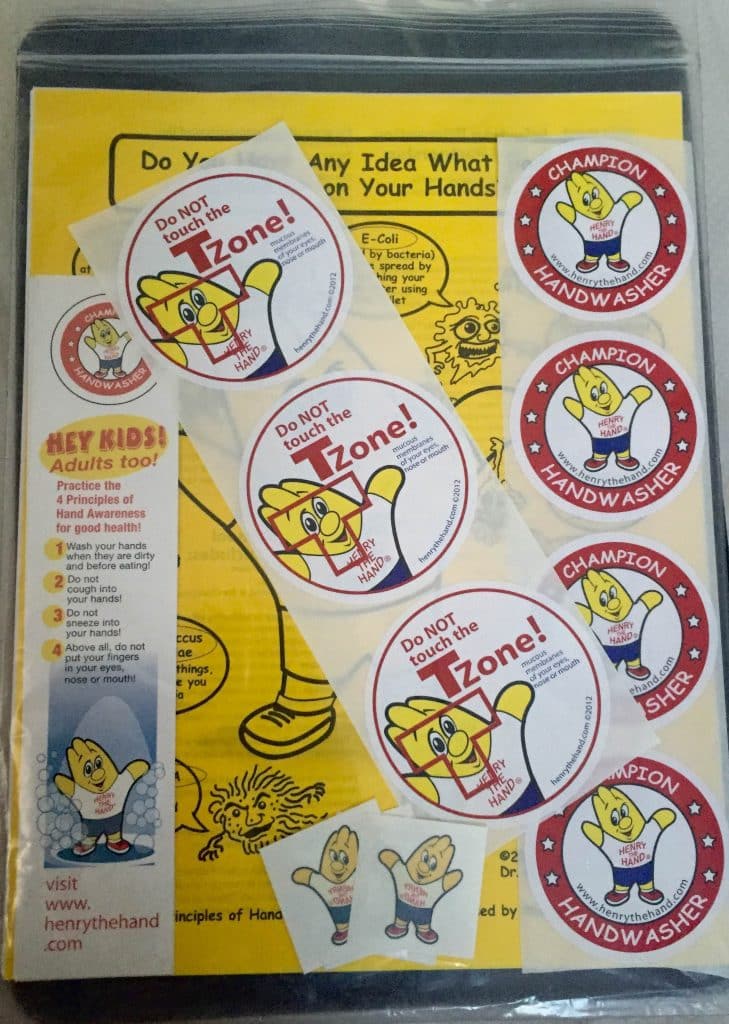 Make this coming school year a healthy one! Send these Back to School  Infection Prevention packets home with YOUR students. This packet will help engage the family in the activities you are trying to teach to prevent colds and influenza.
If you have a Health Fair, Presentation or Community Event this Summer or Fall take some Infection Prevention packets to giveaway!
Below are the items in our packets that make up the recommended "give away" for a successful outcome. Each item acts as a reinforcement tool which in turn helps teach the families and communities the best hand hygiene and respiratory infection prevention strategy.
You can click on each item and it will take you directly to the store where you can purchase your own to create as many "give away" packets you may need!
Items in the Packets:
Do Not Touch the T Zone Stickers
4 Principles Bookmarks and 1 Spanish Bookmark
* 1 7×12 Printed Poster (of your choice)
* The poster is from our FREE Poster and Coloring Books section that you can visit and download then print off here: FREE Poster and Coloring Books