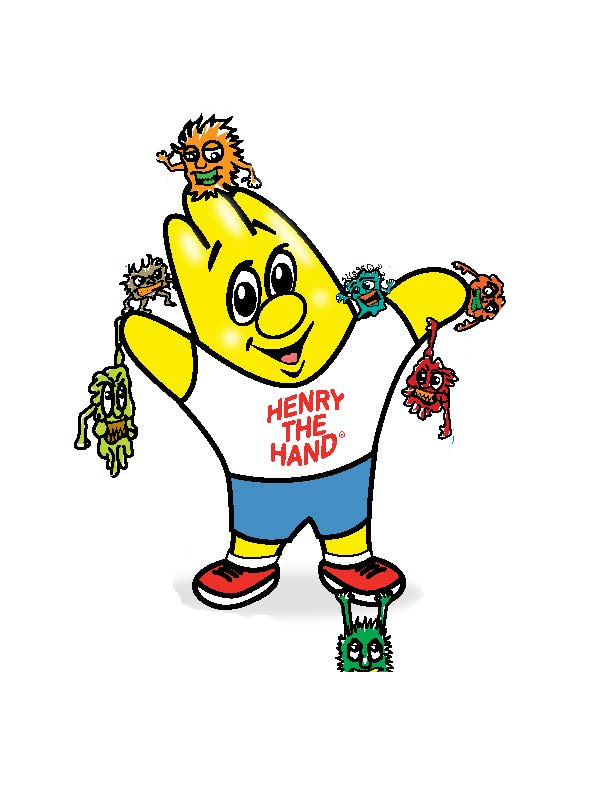 Pointing In The Right Direction
Henry the Hand's program is a multi-sensory experience centered around the 4 Principles of Hand Awareness and the Johns Hopkins Partnership 2000 for Successful Schools (incorporates family, school and community) 
Hands On Activities
Whether it's our 7-ft. character, hand puppets or YUCK! Stickers, we promote the correct way to wash your hands with fun germ gel and other hands-on activities.   
Your Eyes, Your Nose and Your Mouth
The only way you can get Coronavirus, The Flu and many upper respiratory infections is through your eyes, nose and mouth!  And your 10 fingers are often the culprit.  We can help you focus on that 8 x 8 inch area. The average person touches their face between 15 & 23 times  per hour.
Infectious Disease Expertise
Dr. Sawyer has been teaching infection prevention through Henry the Hand and the 4 Principles of Hand Awareness for 20 years.  He has recently been quoted in the New York Times, the Philadelphia Inquirer and the Washington Post about Coronavirus spread prevention.
School Friendly
Henry the Hand has appeared at dozens of schools including: The Seven Hills School, Hayes-Porter Elementary School, and Glendale Elementary in Cincinnati.  Additionally Henry appears at conferences like the National Association of School Nurses and National Association for the Education of Young Children. 
*Our GloGerm activity is an example of an interactive and fun way we teach kids to wash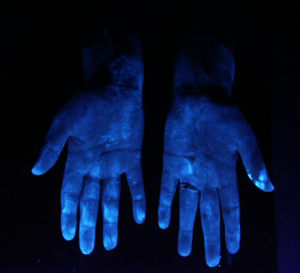 their hands correctly! They have to wash their hands until the glow in the dark "germs" are gone!